Current Patron: Joanne Connah,  The University of Queensland
Immediate Past Patron: Professor Joanne Wright, former Deputy Vice-Chancellor (Academic), The University of Queensland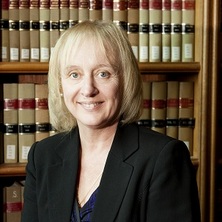 Biography
Professor Joanne Wright joined UQ in April 2013, as Deputy Vice-Chancellor (Academic).
At UQ, she sits on the senior management group, senior promotions committee and Academic Board, among other key responsibilities.
Professor Wright brings to the position broad and extensive experience in senior academic roles, most recently as Deputy Vice-Chancellor Academic and (later) Acting Vice Chancellor at the University of South Australia.
She has chaired all major University committees relating to teaching and learning, quality and the student experience and has led major capital works projects. She has successfully led efforts to improve student satisfaction in relation to both teaching and the wider student experience.
At national level, Professor Wright chaired the Australian Universities' Quality Assurance Agency and oversaw the transfer of some its roles to TEQSA. She is a Ministerial appointee to the Higher Education Standards Panel which makes recommendations to the Minister on new or amended standards for Higher Education.
Professor Wright also spent four years at the University of Sussex as Pro Vice-Chancellor of Education. Major achievements included reorganisation planning, membership on the Executive Management Group and driving significant improvement in league table positioning for the university.
In both most recent roles in South Australia and Sussex, she successfully led the drive to improve teaching and learning indicators, especially student satisfaction.
In all, she has held teaching and research positions at numerous UK and Australian Universities, including Melbourne, St Andrews, Ulster, London and Sussex. She has taught extensively at undergraduate and postgraduate levels and has published books and articles on various aspects of state and sub-state security.
Professor Wright has a BA (Hons) in Politics and Government, and History from the University of Kent at Canterbury, an M.Litt in Strategic Studies from the University of Aberdeen and a PhD in International Relations from the Australian National University.
Past Patron: Mr Maurie McNarn AO, former Chief Operating Officer, The University of Queensland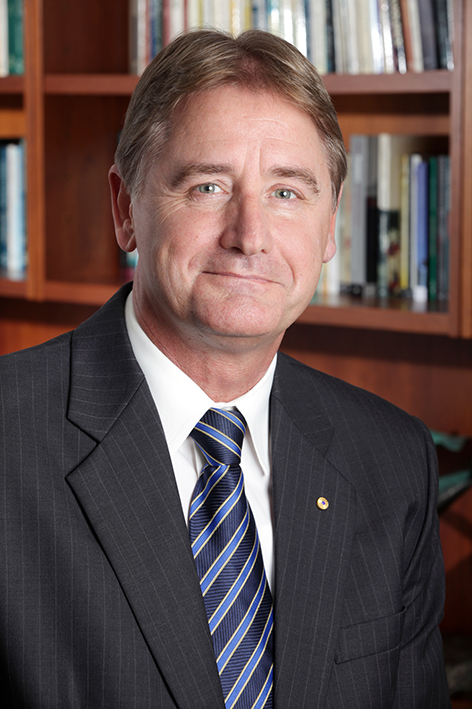 Biography
Maurie McNarn, AO, took up the position of Chief Operating Officer on 16 March 2009, after retiring from the Australian Army as Major General.
His academic qualifications include a Master of Business Administration, a Master of Defence (Strategic) Studies, a Graduate Diploma of Telecommunications Systems, a Graduate Diploma in Management Studies and a Bachelor of Arts (Honours). He is a Fellow of the Australian Institute of Company Directors and a Fellow of the Australian Institute of Management.
He is Chair of Sarv Pty Ltd, a Director of Uniseed Management Pty Ltd, SPIRE Innovations Pty Ltd and UQ Holdings. He is a Visiting Fellow at the Lowy Institute for International Policy. He remains an Adjunct Professor at The University of Queensland.
He has previously been a Director of UQ Health Care Ltd and The Centre for Military and Veterans Health.
He has extensive experience in strategic level corporate planning, leadership appointments, communications, IT, HR, media and financial management. He has lived and worked extensively in Asia and the Middle East.
In his previous role Major General McNarn was Director of the Defence Intelligence Organisation (DIO) and Head of Joint Operational Intelligence. He has also been Head of the Australian Army Training Command – Australia's largest registered training organisation, Director General Personnel for Army (some 50,000 people) and Director-General Joint Operations and Plans. As National Commander of Australian Forces in the Middle East area of Operations from July 2002 to June 2003, he led 2,300 personnel in air, maritime and land forces across Iraq, the Gulf and Afghanistan.
In his current role as the Chief Operating Officer he is responsible for co-ordinating the University's financial, physical, human, legal, management information, corporate operations, commercial activities, marketing and communications, information technology and occupational health and safety services. He advises Senate on governance and acts as University Secretary and Public Officer. UQ has an operating budget of $1.6B and some 7,500 full time equivalent staff (16,400 people).
The Chief Operating Officer also assists the Vice-Chancellor in regard to strategic planning and the framework of the University's highly successful research commercialisation and technology transfer activities.
Areas under his direct management include Human Resources, Finance and Business Services, the Legal Office, Information Technology, Strategic Planning and Management Information, Corporate Operations, Occupational Health and Safety, Marketing and Communication, Protocol, Investigations, Internal Audit, Enterprise Risk and Property and Facilities.
Past Patron: Professor Deborah Terry, former Senior Deputy Vice-Chancellor, The University of Queensland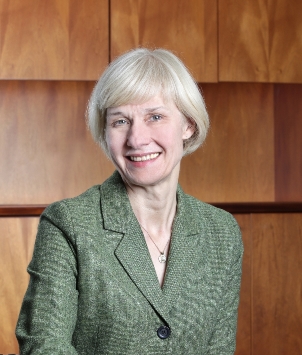 Biography
Professor Terry received a BA and PhD (1989) from the Australian National University, and joined the School of Psychology at The University of Queensland first as postdoctoral research fellow in 1990 and then as a lecturer in 1991. She was Deputy Head of School from 1997 to 1999, and, after serving as Professor of Social Psychology and Head of School from 2000 to 2005, was appointed Executive Dean, Faculty of Social and Behavioural Sciences in January 2006. In February 2007, Professor Terry accepted an appointment to a half-time role as Pro-Vice-Chancellor (Teaching and Learning), and in January 2008, Professor Terry was appointed as the inaugural Deputy Vice-Chancellor (Teaching and Learning). The position was retitled Deputy Vice-Chancellor (Academic) from 1 January 2009.
Her primary research interests are in the areas of attitudes, social influence, persuasion, group processes, and intergroup relations. She also has applied research interests in organisational and health psychology. She has published widely in these areas, and is co-editor of "The theory of reasoned action: Its application to AIDS-preventive behaviour" (1993), "Attitudes, behavior, and social context: The role of group norms and group membership" (1999), and "Social identity processes in organisational contexts" (2001).
Professor Terry is a Fellow of the Academy of Social Sciences in Australia, a Fellow of the Australian Psychological Society, previous chair of the Australian Research Council's College of Experts in the social, behavioural and economic sciences, past President of the Society for Australasian Social Psychology, and she currently holds editorial positions with the British Journal of Psychology and the European Journal of Social Psychology.